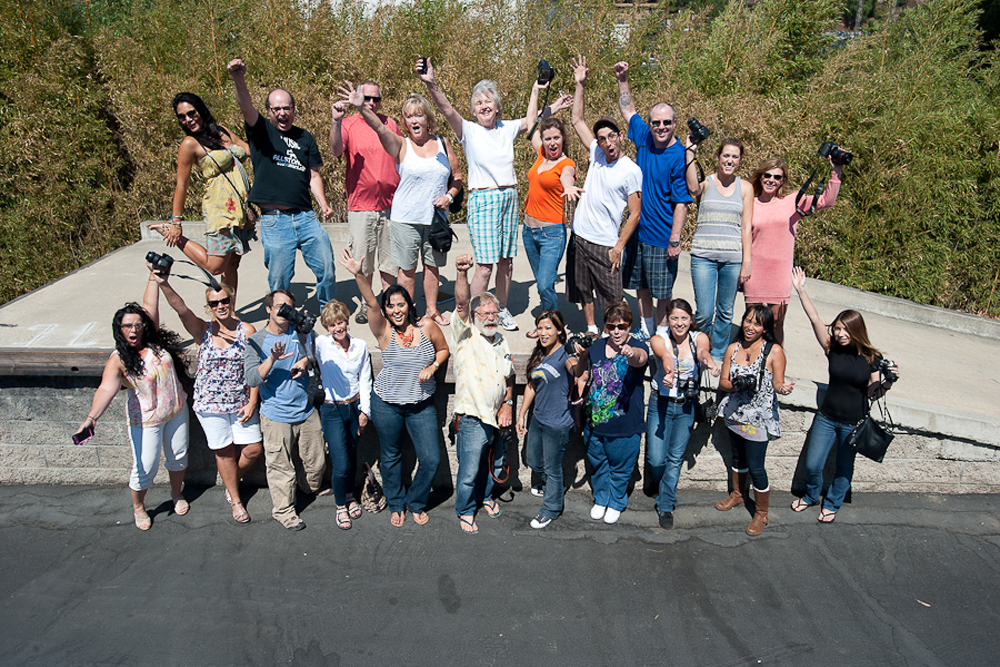 Photography 101 is the intro to photography class that combines the basics of composition with new techniques so that you can become a better photographer! In this class, we'll learn what separates snapshots from great photographs with classroom conversation, PowerPoint examples and hands-on learning.
Hands-on Learning Experience
This class lasts 2.5 hours and focuses on an in-depth experience of practicing everything you learned. Your instructor will walk you through practical exercises around:
Proper lighting
Getting away from the "tourist position"
Rule of thirds
Leading lines
Symmetry & repetition
Zooming in and filling the frame
Shallow depth of field and creating that blurred background effect
and much more
This is workshop you don't want to miss. Get the hands-on learning you need to capture images faster, better and have a lot more fun doing it. After this class:
You will have a better understanding of your goals for learning to become a better photographer.
You will have learned how to better compose your photos and see instant improvements in the photographs you take.
You will have gained a better understanding of using natural and artificial sources of light to your advantage in different lighting situations.
You will know what other classes might be of interest to you in your pursuit of becoming the photographer you want to be.
What to Bring to The Class:
Point-and-shoots, compact cameras, or DSLRs. Any camera is appropriate for this class
Fully charged battery
Empty Memory Card
Pen & Paper
Open Mind Ready to Learn
Proceed with the registration below to reserve a spot for this class before it runs out.
Instructor Information
| | |
| --- | --- |
| Rob Andrew jason@localphotoclasses.com | |
Book Your Seat
Bookings are closed for this event.